Original Inktober drawing: Minotaur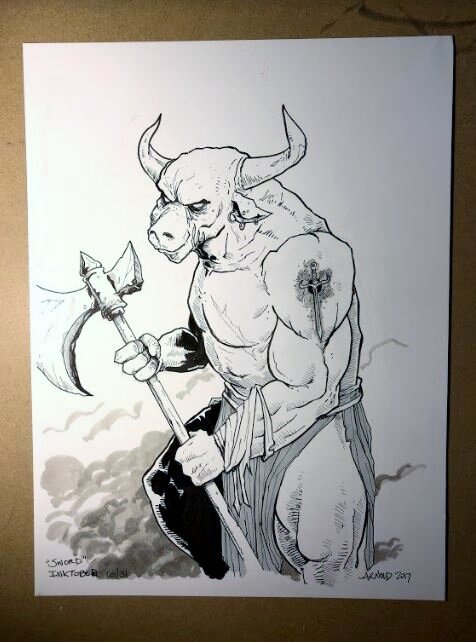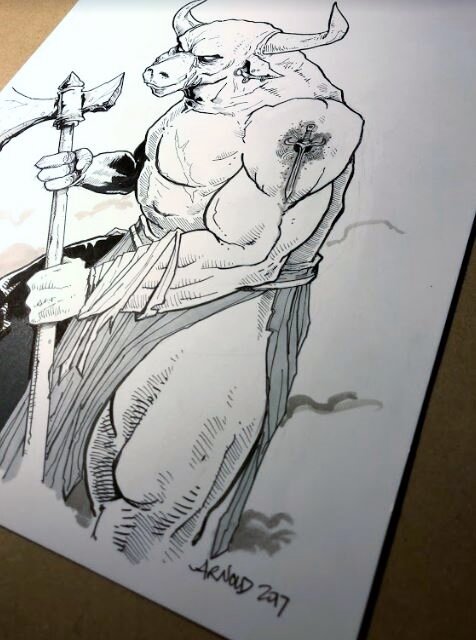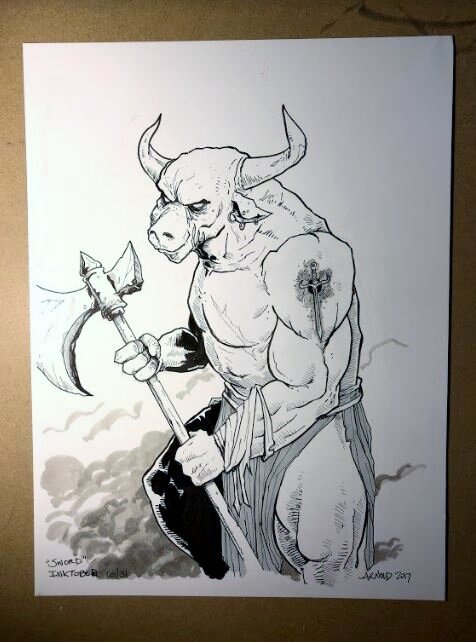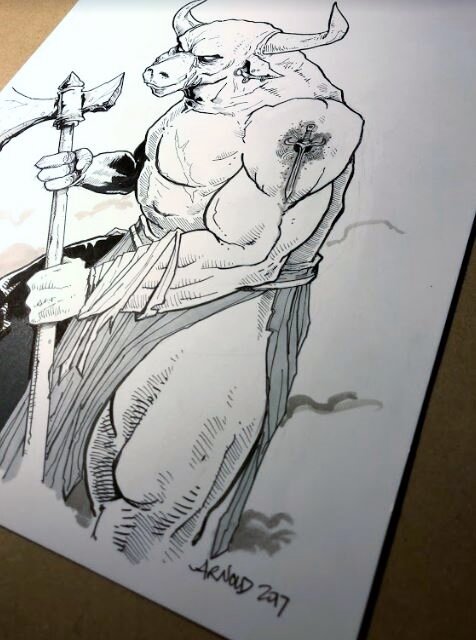 Original Inktober drawing: Minotaur
This is an original drawing created during "Inktober" in 2017. The prompt word on this particular day was "Sword," and this was my interpretation.
Art is drawn in ink on 9" x 12" Strathmore Bristol smooth surface board. I'm happy to personalize a message or signature to you or someone of your choosing, if you'd like. Let me know and I'll be happy to oblige.
Shipping for this artwork is $8.50.